Below is an excerpt of a column that appeared on SouthernThing.com. Click here to read the column in its entirety.
One day, a friend came to my house for lunch and I was showing her some new décor items. I'd been ordering a lot on Amazon – you know, so I'd see a human being in the form of a delivery driver every couple of days. I pointed out how well the colors of my new kitchen runner complimented my peacock-blue island.
She admired the colors then looked at the rug more closely and noticed a design. "That's an octopus. On your rug." She looked up at me. "Oh, I get it. You didn't know it was an octopus when you bought it." Yes, I had known. I am not blind. And, actually, there were two sea creatures on my new rug. She just couldn't, for the life of her, accept the thought that I'd bought an octopi-covered rug on purpose. But Sweetums and I like quirky design, and, as a rule, we don't like our surroundings to look just like everyone else's.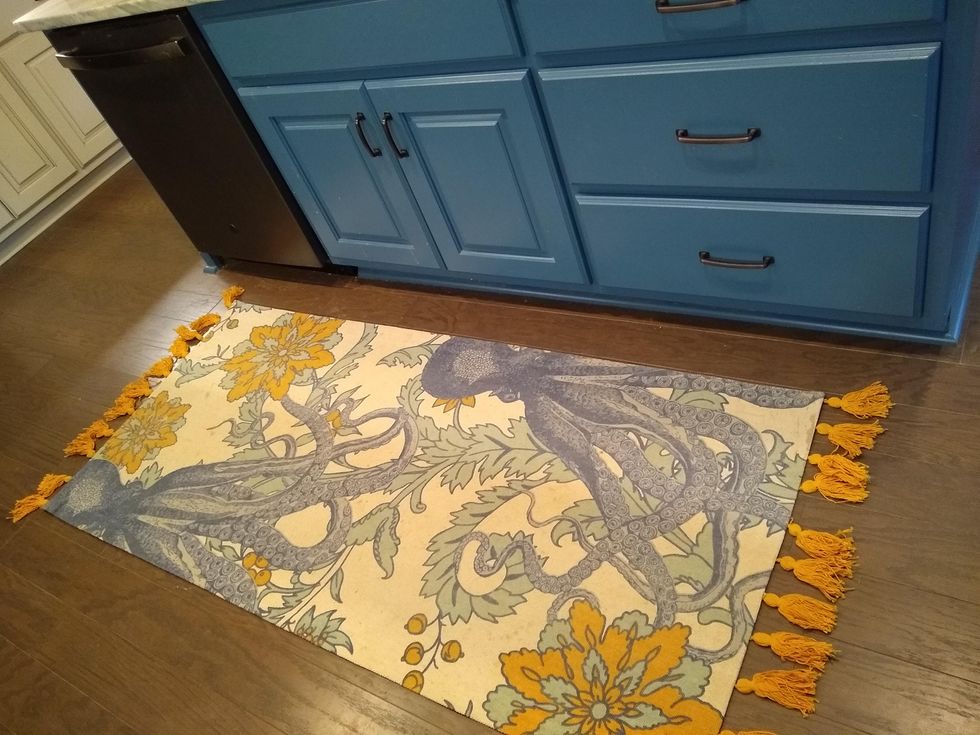 So, yes, a few … some … OK, probably a lot of people think we're weird. We've never minded and we fit right in with many of our Southern brethren. You've likely seen that popular meme about how, in the South, we don't hide our weirdness. We put on the front porch and show it off. Our eccentrics make life more interesting. I figure it's because we like color – colorful language, colorful décor and colorful people.
Now it seems being colorful is the new norm – a recent CNN article suggests that the pandemic is making it easier for folks to let their freak flags fly.
CNN writer Allison Hope says people are dressing more boldly and acting more creative and colorful than before… and she's not just referring to the over-the-top, People-of-Walmart types. "It's possible that we're not getting weirder," she says. "Maybe we're relaxing into our authentic, uninhibited selves. After all, we don't have the constant barrage of people interactions to keep our quirks in check." Click here to read the full column on It's a Southern Thing.